The estancia follows the Altantic coastline for 27km, providing many stunning, unspoilt spots for observing wildlife. Inland the combination of meadows and rolling hills, covered with antarctic beech, provide impressive views and great trails for exploration.
A great love for the land has been passed down the generations of our family. This respect for our environment has allowed wildlife and native vegetation to thrive practically undisturbed. Today the open range is home to sheep, cattle and horses who live alongside native species such as Guanaco, Condors, Caiquens, Ibis and lots of other bird life.
Viamonte is a busy working estancia which employs a combination of traditional and modern farming methods. Most of the activities, such as shearing, hay making, cattle branding and moving stock take place during the Southern Summer (November to March).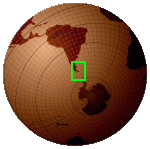 We are only a 30 minutes drive from the Rio Grande airport, and located just off the road to Ushuaia and Harberton.